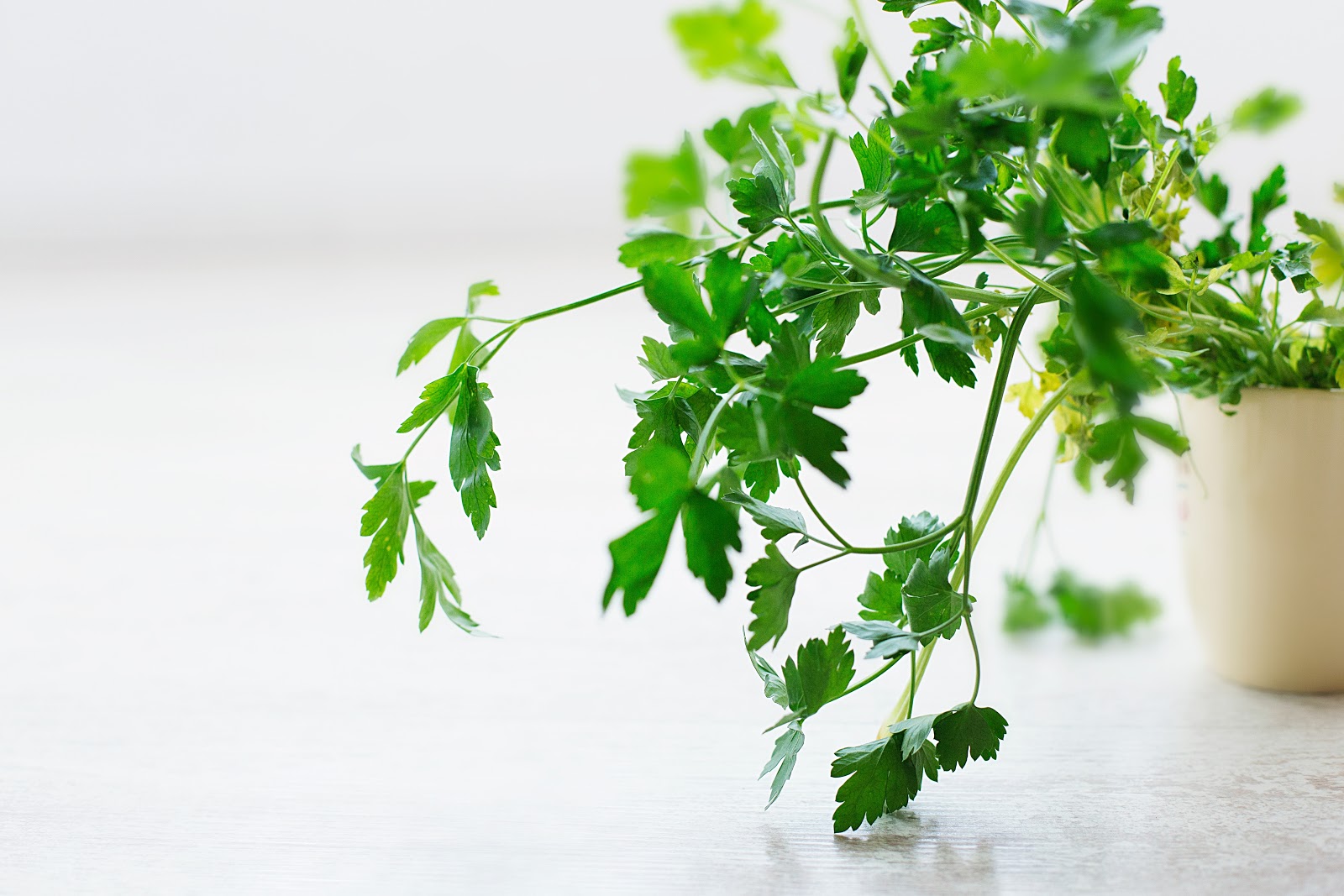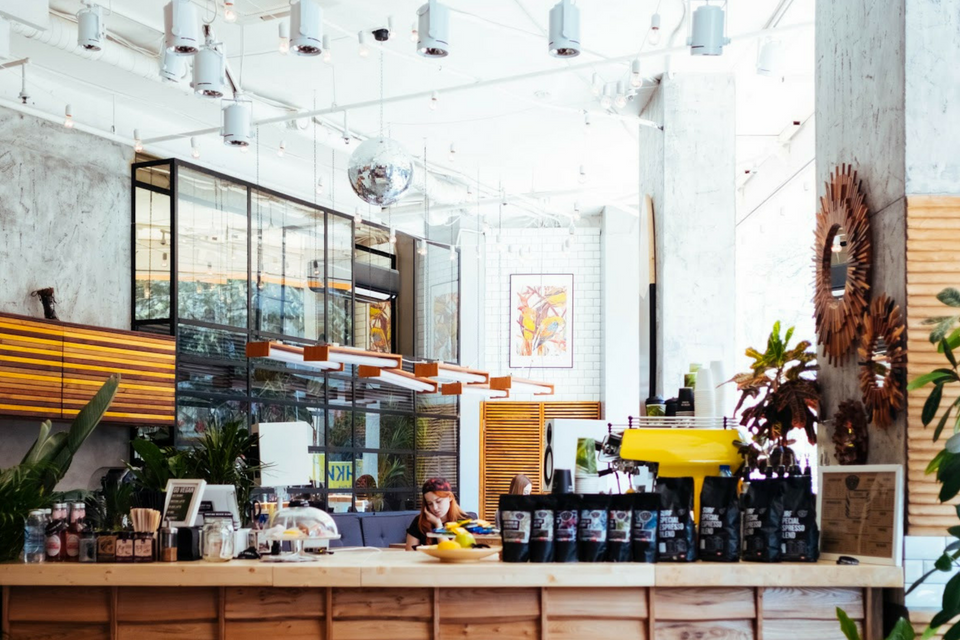 Spruce up your restaurant and turn it into an inviting indoor space by adding some greenery. Here are our highly recommended green friends that flourish indoors.
---
There's no doubt that bringing a splash of green to your restaurant can instantly increase its aesthetic value and draw in more customers. Plus, having fresh herbs on hand could also put the meals you serve in a class of their own.
As if this isn't incentive enough to invest in a couple of pot plants or maybe even a growing wall, don't forget just how good these leafy little friends are for the environment! Apart from absorbing carbon dioxide, converting it to oxygen and releasing it again, certain species are even able to remove a number of relatively common harmful chemicals like benzene, formaldehyde and trichloroethylene from the air.
Of course, as a restaurant-owner you probably have your hands pretty full already and don't necessarily feel inspired to invest in décor and garnishing's that may just die on you all at once.
Well, we're here to help. Below, are three herbs that thrive indoors and five plant species that will not only make your space highly Instagram-worthy and keep the air clean, but are also super easy to maintain.
---
If you have an outdoor green wall, these herbs are great to grow for garnish or just fragrant decoration:
---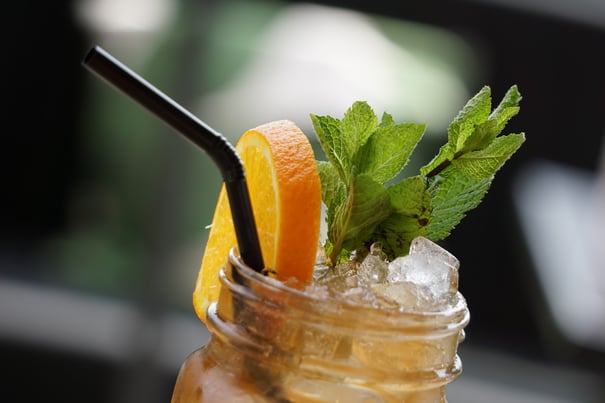 If you're running a restaurant in the city, chances are pretty good you probably don't have much space to grow veggies of your own. Of course, with the farm-to-table trend being all the rage right now, it's no doubt a bit of a bummer.
You can, however, work around this by having a small dedicated space for growing a few fresh herbs. Here are three that you can rely on delivering their best year-round:
---
Mint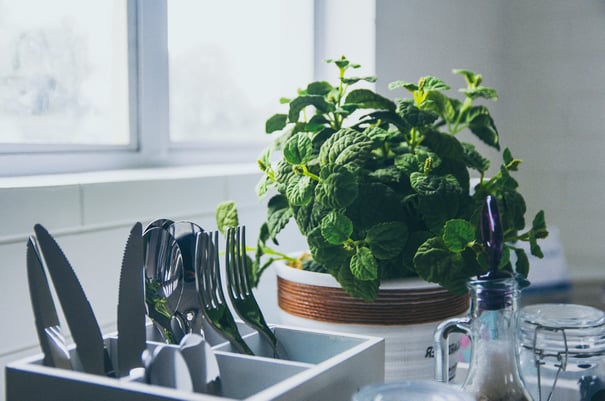 While mint may not be a major ingredient in most meal recipes, the fresh leaves make for a beautiful dessert garnish and also add flavor to cocktails, water and tea.
It's one of the easiest herbs to grow, as long as you ensure that it's pot offers good drainage. Place it somewhere bright, but out of direct sunlight and try to ensure that the room temperature doesn't drop below 55 degrees Fahrenheit or rise over 70 degrees Fahrenheit.
Water only when the topsoil appears to be dry and mist regularly between watering.
---
Parsley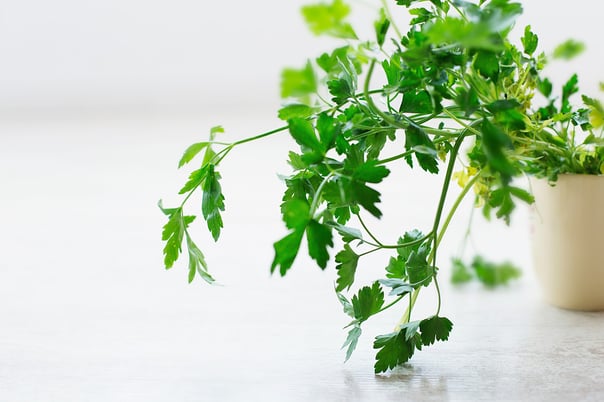 Unlike mint, parsley thrives on direct sunlight! Place your plant in a south-facing window where it is able to receive six to eight hours of light a day.
Snip off the top leaves for a spontaneous-seeming garnish, and to help the plant stay bushy and healthy.
---
Basil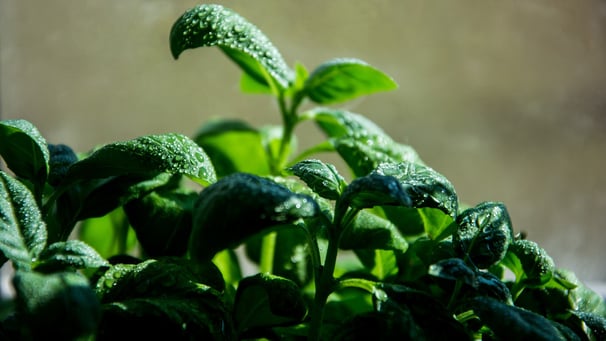 Four words: fresh homemade basil pesto. Now, that's the kind of thing that can set your restaurant apart from the rest. It also makes a tasteful addition to a gin and tonic!
Fortunately, basil is a pretty easygoing plant that tends to grow equally well inside as it does outdoors. As with most other herbs, keep the soil moist, but avoid overwatering, as this can cause root rot. Place your basil plant next to your parsley to enjoy maximum sunlight for at least six hours a day.
If you don't have a south-facing window for these heliotropic herbs, you can always use fluorescent lighting to encourage their growth and wellbeing.
---
Decorative Plants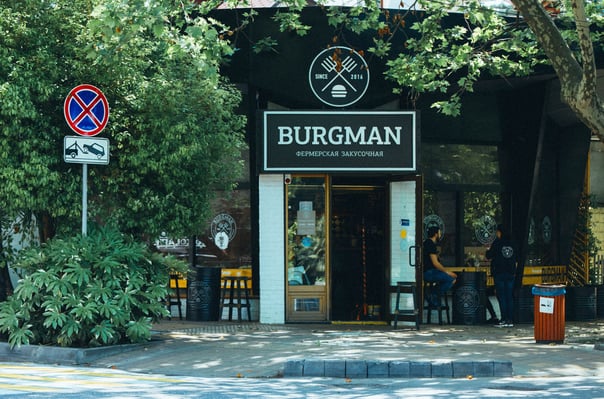 ---
Peace Lily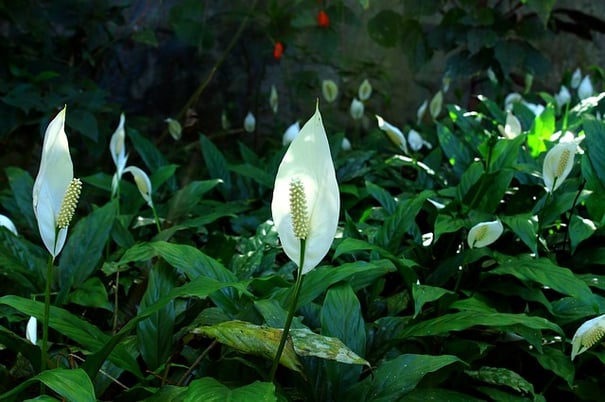 With dark green foliage and white flowers, peace lilies create an instantly lush look in wherever you place them. Plus, they're also one of the easiest and most forgiving indoor plants you will ever come across.
Light: While peace lilies will grow in low light conditions, if you want them to thrive and flower, place them somewhere bright, but out of direct sunlight.
Water: As far as watering is concerned, be sure not to go overboard. Keep an eye on the soil and only water when it's no longer damp from the previous time.
---
Spider Plant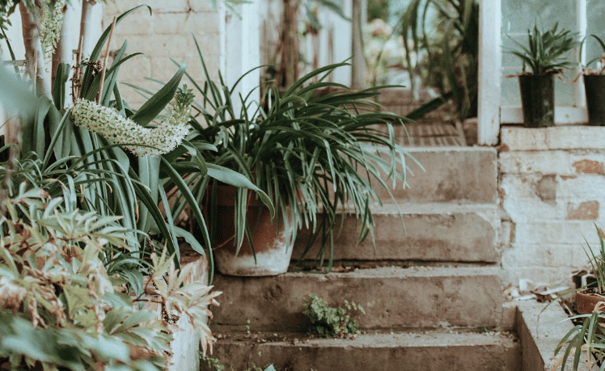 Also known as Hen-and-Chickens for producing trailing miniature versions of themselves after flowering, Spider plants are extremely easy and exuberant indoor specimens. If you want to try your hand at propagating, there is also not a more ideal plant to start experimenting with. All you need to do, is snip off the 'baby spiders'/chickens and place them in a pot with soil and they'll shoot roots, no problem.
Light: They like bright light, but may get scorched if placed in direct sunlight. They are pretty easy-going, however, and will also do pretty well in semi-shade.
Water: Spider plants are thirsty little guys, so you can water them quite liberally without too much consequence. We recommend cutting down slightly in the winter months, however, and also making sure that they don't catch any cold drafts wherever you place them.
---
Calathea Plants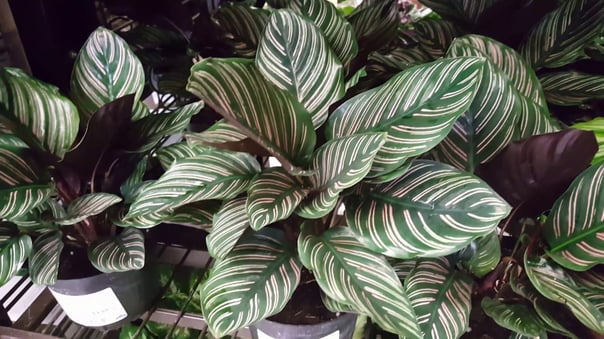 These beautiful leafy green plants are quite striking and make a dramatic addition to any green wall. The light touch of colour in their leaves add depth and interest, and they're easy to maintain too.
Light: Bright, indirect light works best for these leafy plants. In their natural state, they grow on the jungle floor and have their light filtered through the treetops. Direct sunlight hurts them.
Water: Calatheas like moisture, but not wetness, so be wary of overwatering them.
---
String of Pearls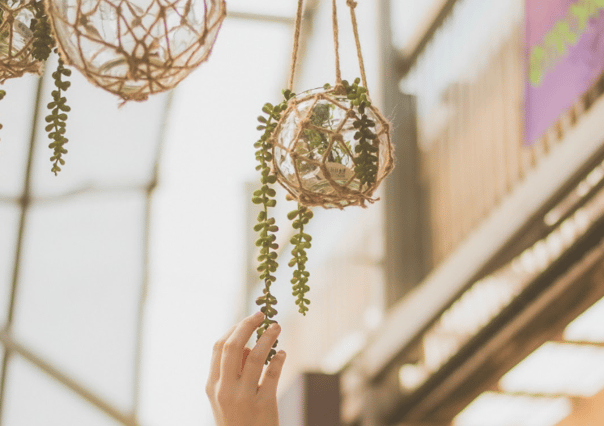 Just as the name suggests, these trailing succulents look like evenly-spaced pearls (or maybe rather peas) strung on a delicate thread. When healthy, they take on a beautiful saturated green colour. They add an interesting texture to a green wall.
Light: Like all the plants mentioned above, they love bright light and can even do with a few direct rays every now and then.
Water: Remember, that these plants are succulents, so should not be watered too often. They cannot tolerate heavy, wet soil, so allow dry between watering. Also, never mist them – they're happy with the bit of moisture you give them every once in a while.
---
Once you've incorporated a few of these plants into your restaurant, you may want to take things a step further – how about a green wall? Get in touch with us to find out how!