We've all heard a lot about sustainability over the past few years, but why is a product's sustainability so important? Find out what makes the GrowUp system sustainable and why this should matter to you.

Part of the GrowUp mission is to make a sustainable difference to the environment, with a green wall system that ticks all the boxes when it comes to being water and energy efficient, as well as using recycled materials to decrease our carbon footprint.
---
From Cradle to Grave: The Sustainability of the GrowUp System
GrowUp's plant bags are made using recycled plastic soft drink bottles
Who doesn't love an ice cold bottle of Coke on a hot Summer's day? This being said, it comes as no surprise when you hear that Coca-Cola produces approximately 110 billion plastic bottles per year. Unfortunately, around 13 million tonnes of this plastic finds its way into our oceans, where its ingested by marine and birdlife, according to the Independent UK.
The plant bags for each hexagonal module of the GrowUp system are made from recycled plastic Coke bottles - helping put some of that excess plastic to good use.
Looking for LEED points? The GrowUp system is energy and water savvy!
As we've mentioned before, vertical gardens can help businesses earn LEED points which are awarded to companies for using environmentally responsible building practices. In fact, green walls can quickly add up to 36 out of the 40 points required to gain your LEED certification.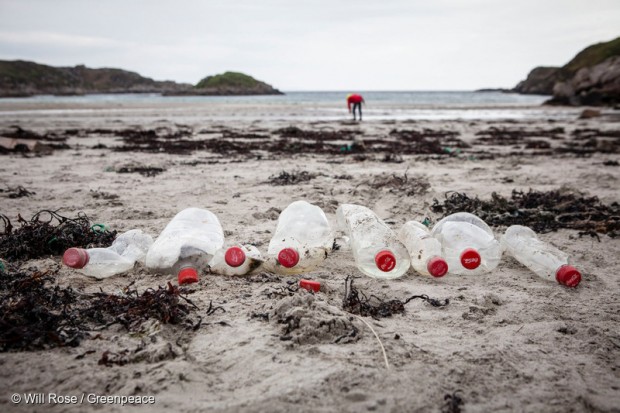 Image source: Greenpeace
The GrowUp water tank system makes our system extremely water wise, as you reuse all the runoff water - ensuring that not a single drop goes to waste. The water tank also catches any leached nutrients, so that you're not wasting useful bio-materials. You'll have a stunning, low-maintenance green wall filled with lush, healthy plants.
Want to find out more about the cost and energy savings you can achieve with the GrowUp system? Read our article, Budget savvy: a green wall for your office redesign, which includes a handy list of LEED points you can score with a green wall system.
---
What to do if you no longer want your green wall
As you're probably aware, landfills are a major concern - not only because of the space that they take up, but also because of the toxins, leachate and greenhouse gasses they release into the environment. This is why it's so important to choose products which can easily be reused, recycled or upcycled - reducing the amount of waste that makes its way to landfills.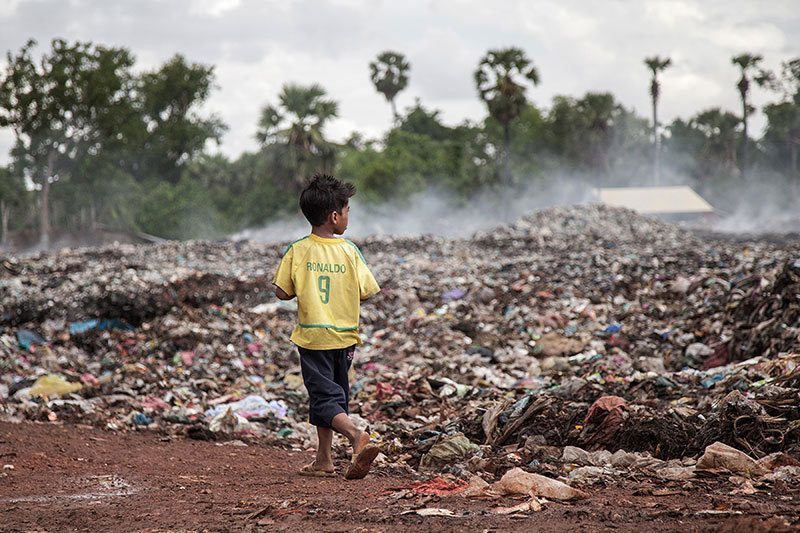 Image source: All That's Interesting
The GrowUp green wall system is a professional quality product which will withstand the test of time. However, if you do for some reason, decide that you no longer want your vertical garden, you're welcome to ship it back to us to be recycled. All the plastic and aluminum components can be reused and recycled - allowing us to keep as much waste as possible out of landfills.
---
Why is a product's sustainability important?
Sustainability means different things to different people, depending on the context in which you ask. One thing every definition of sustainability shares, however, is why it's important for both people and the planet.
In the video below, the Lexicon of Sustainability unpacks why sustainability should matter to each and every one of us.
What makes products sustainable?
Ever heard of the triple bottom line (TBL)? For those of you who haven't, the TBL refers to three crucial bottom line statements for organisations. These are the three P's, namely: profit, people and planet.
In order for a product to be considered truly sustainable, it needs to balance the three P's - as you can see in the diagram below.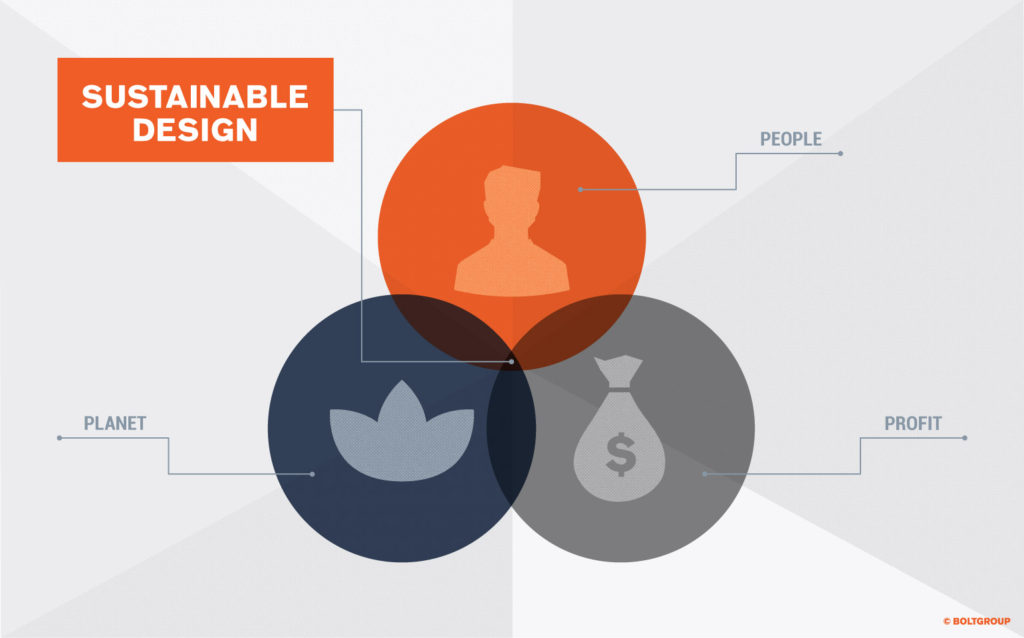 Image source: Bolt Group
"The materials used in products come from a resource base, and the way those resources are managed, conserved or protected is a major contributor to the overall sustainability profile of a product," writes GreenBiz.
There are two important factors to consider when assessing a green wall system's sustainability. Firstly you want a system made from quality materials to ensure longevity. Products that break quickly and require frequent replacement are bad for the environment. This means the quality and longevity of the system you choose is extremely important. After longevity, you should consider the the ability to recycle the components as a secondary requirement - what happens to the system after you've finished enjoying your beautiful green wall?
Want to find out more about the GrowUp system and how it can help your business? Download our eBook, The 101 guide to Vertical Gardening, to start your very own lush wall.