Tutorials
A Greenwall Timeline: From Start to Finish
How long does it take to install? How long does it take to look lush? How long do the plants last? We've got the answers to all your questions right here.
---
How long does it take to install? How long does it take to look lush? How long do the plants last? We've got the answers to all your questions right here.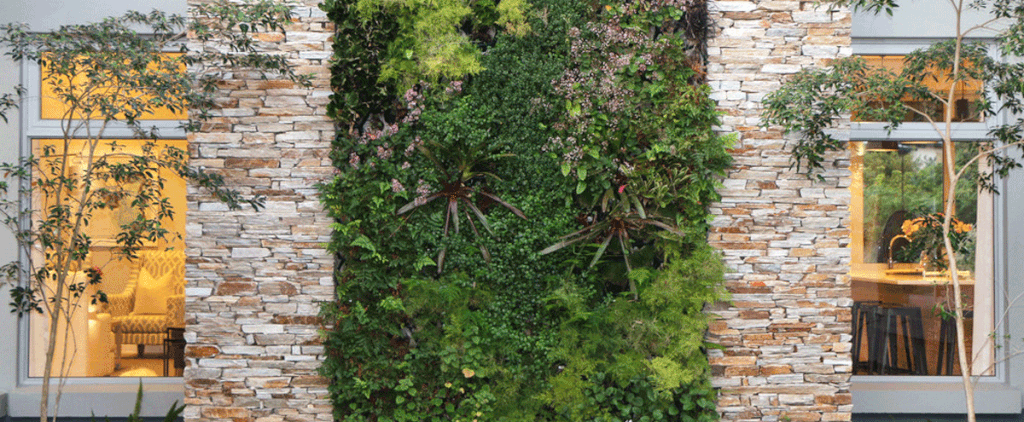 One of the most common queries we get is "how long until my green wall looks as good as the one in the picture?" The answer, with the GrowUp system, is almost instantly.
A decorative green wall is a stunning feature to incorporate into your décor, both indoors and outside. The tricky part is getting your vertical garden to look lush and established from day one.
The average green wall can take months (sometimes up to a year) before the plants mature to a point where they fill in all the gaps and cover the system's hardware. The problem is that customers often fork out huge amounts, only to be disappointed by these underwhelming results. They then have to live with the garden as is, until the plants fill out. What a frustrating wait! Not what you signed up for, right?
That's what makes the GrowUp system so unique - you can skip all the waiting and watching, and go from zero to breathtaking all in one day.
---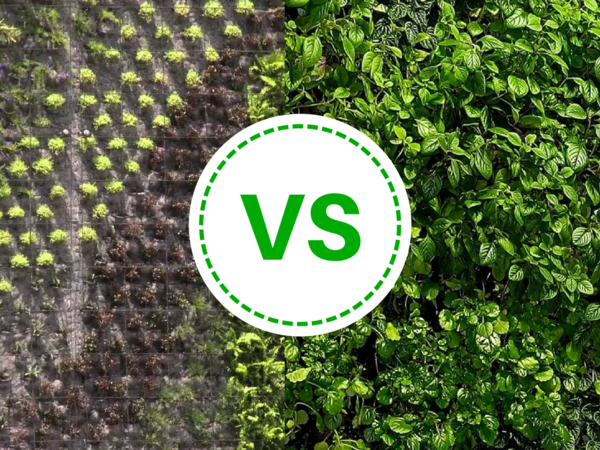 With GrowUp's unique, hexagonal pot system, and the right selection of 4' or 6" plants, you can achieve a "fully matured" vertical garden from the moment your installation is complete.
---
TAKE A LOOK AT OUR TIMELAPSE OF A GROWUP INSTALLATION
The installation time itself varies depending on the size of your vertical garden, and whether or not you have a professional team doing the work. However, on average it takes one person approximately four hours to install an 86 sqft green wall.
As you can see from the video, pre-planting your pots eliminates mess - so you won't have mountains of soil to clean up after the green wall is set up.
GrowUp's system is a commercial grade product (built to last) that was cleverly designed with multiple purposes in mind. This highly flexible system is able to accommodate the demands of professional contractors and designers while also being accessible to home-owners and urban farmers, thanks to its unique, modular design. It can easily be scaled up or down from five pots outside your kitchen door to an entire feature wall in an office. It's biggest benefit is that it's a very simple system to set up.
---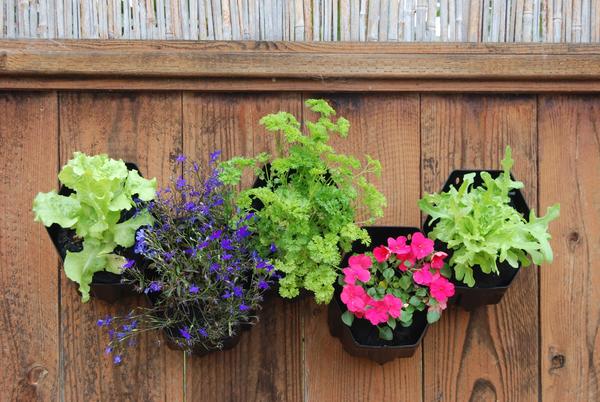 ---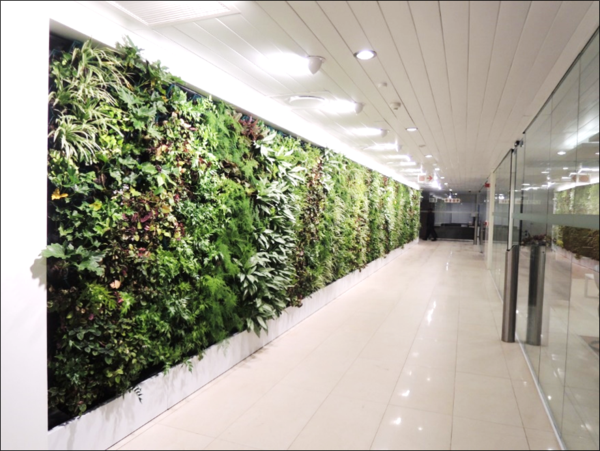 Different applications of the GrowUp system
---
Many pre-planted green walls require an entire section to be replaced if disease sets in, or a plant isn't doing to well.
The modular nature of GrowUp's pots makes it easy to replace a single pot if you run into a problem - dramatically lowering your overall lifetime cost of ownership. You can quickly identify whether one of your plants is headed for trouble, and quarantine patient zero before the problem spreads to the rest of your wall.
This means that with the right selection of plants and good maintenance, you'll hardly ever need to replace plants.
We do recommend that if you're looking to install a large scale decorative green wall, you use one of our preferred partners. A professional installer will help you select the right plants for your space, and identify whether they require any additional lighting and so on. They will also maintain your vertical garden for you, which will ensure that your plants are always looking at their best.
Posted by Grant Leishman
Facebook
LinkedIn
Twitter