Overview
Living walls are a stunning statement in any environment and can be found all around the world. From health and wellness benefits, to stunning attractions, to supporting green building, there are many reasons greenwalls have spiked in popularity. Take a look below at our picks of the top 7 living walls from around the world and gain inspiration for your next build.
---
Patrick Blanc's greenwall at Musee Du Quai Branly - Paris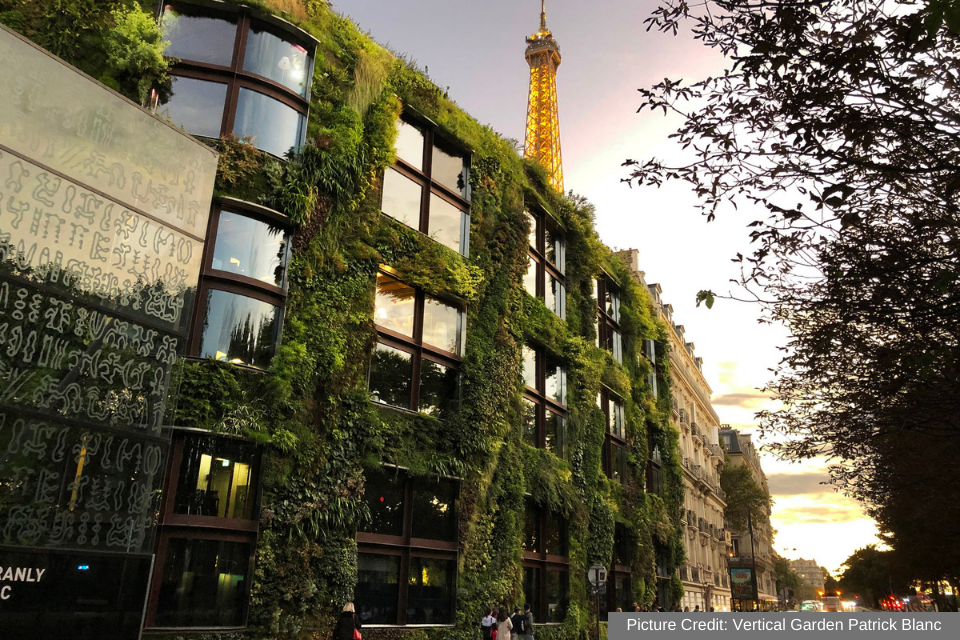 Built in 2004, this stunning green wall was created by one of the living wall pioneers, Patrick Blanc, with architect Jean Nouvel. The wall itself contains over 15,000 plants with over 150 different types of plants. It is 40ft tall and 650ft wide.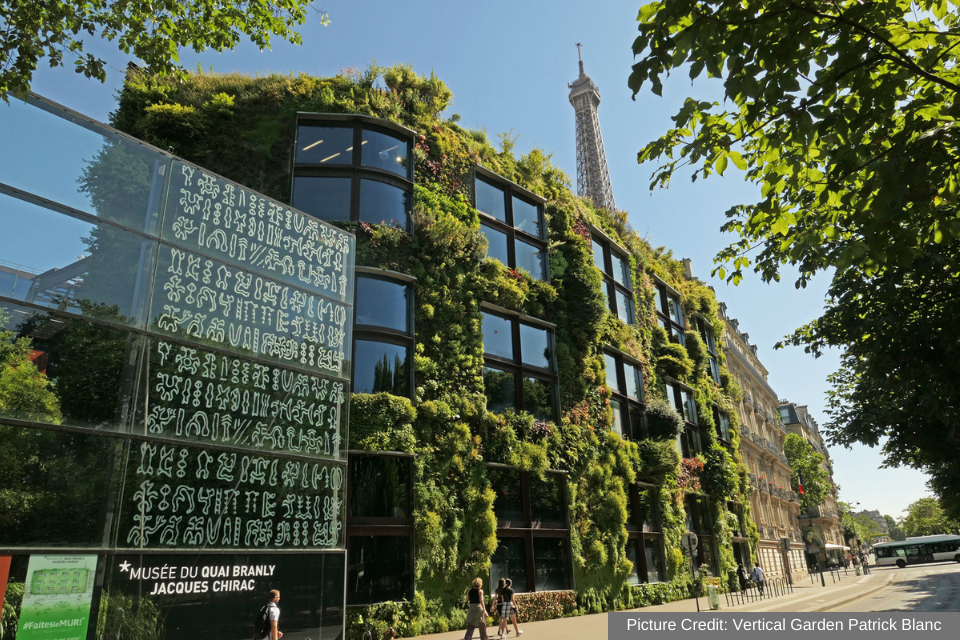 ---
The Oasia Hotel in Singapore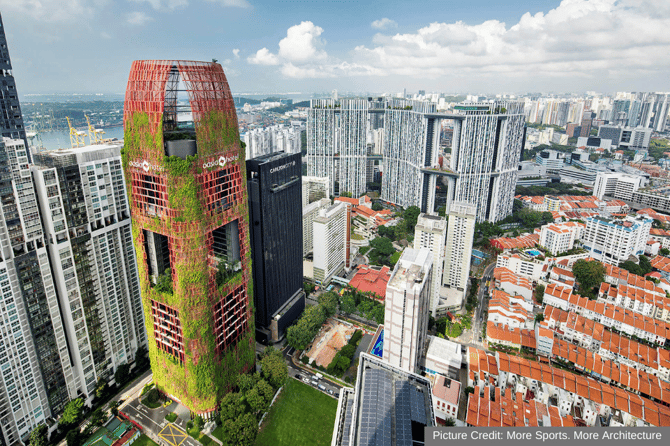 ---
This green wall was designed by an architectural firm WOHA, in Singapore. Installed in 2018, it consists of 21 different types of plants. The thought in mind when deciding to "go green" was that it not only adds a creative, enticing design, but also gives wellness benefits and contributes to a more positive impact on the environment.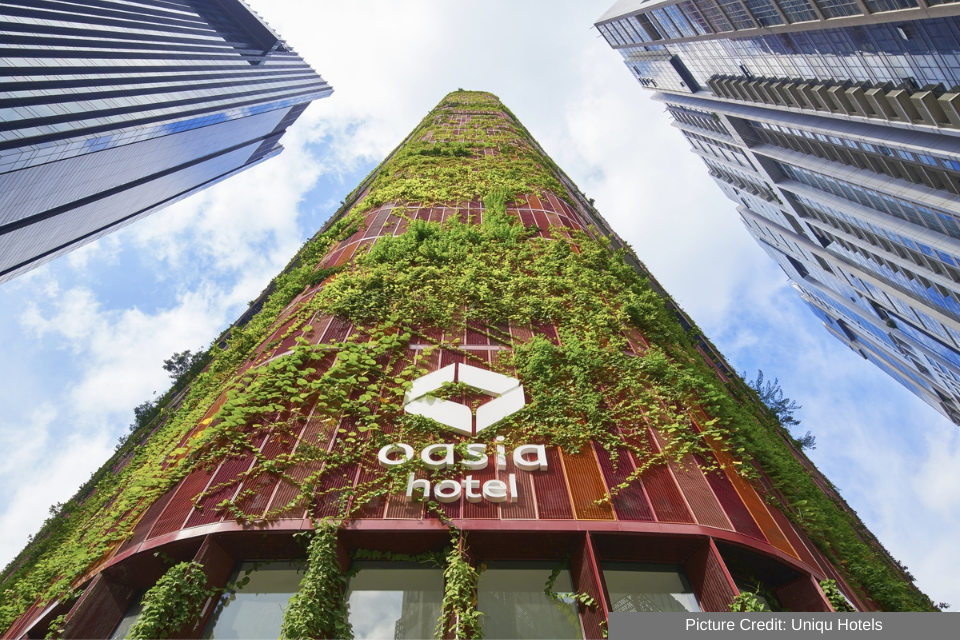 ---
Universidad del Claustro de Sor Juana, Mexico City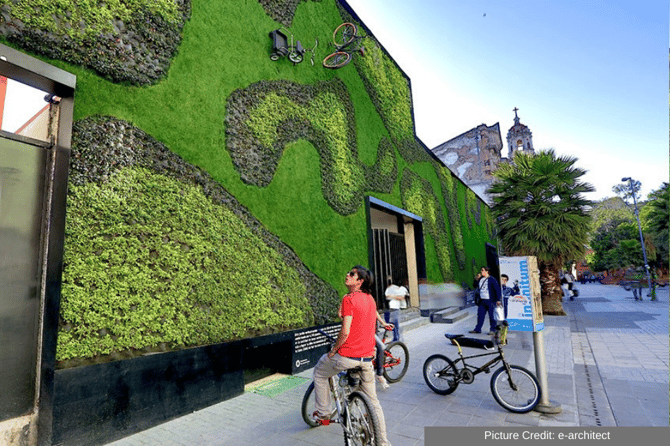 ---
This jaw-dropping green wall is over 2,800sq ft. in size. The design company, Verdevertical, wanted to add green to an urban setting and also contribute to a better environment. Green walls purify the air and have proven to increase health and wellbeing that any location would benefit from.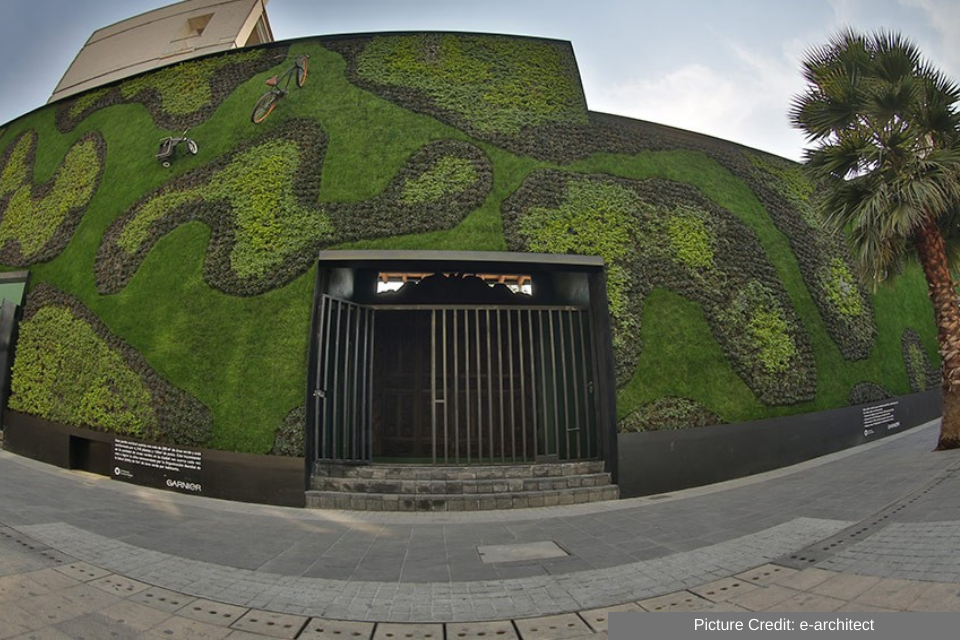 ---
Biggest Living Greenwall in Bel Air, CA, United States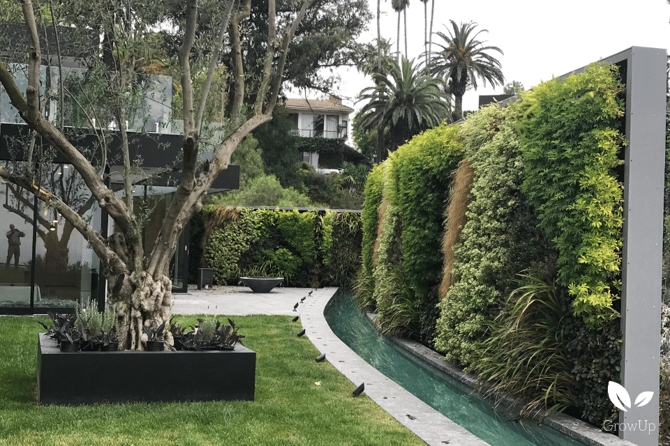 Installed in 2019 by Daniel Meyer of GrowUp Greenwalls, this 10 ft tall and 105 ft wide living wall sits in the backyard of a home in Bel Air, California. With a view overlooking the canyons of LA, the owners wanted to create a privacy wall around the back that was beautiful, functional, and brought green to the surroundings.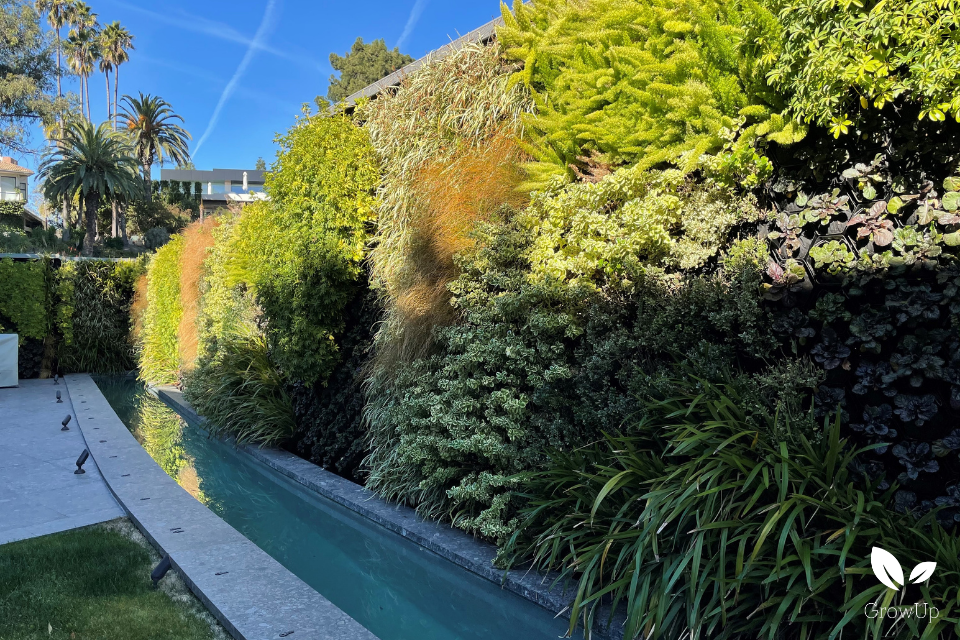 ---
The Palace Hotel in London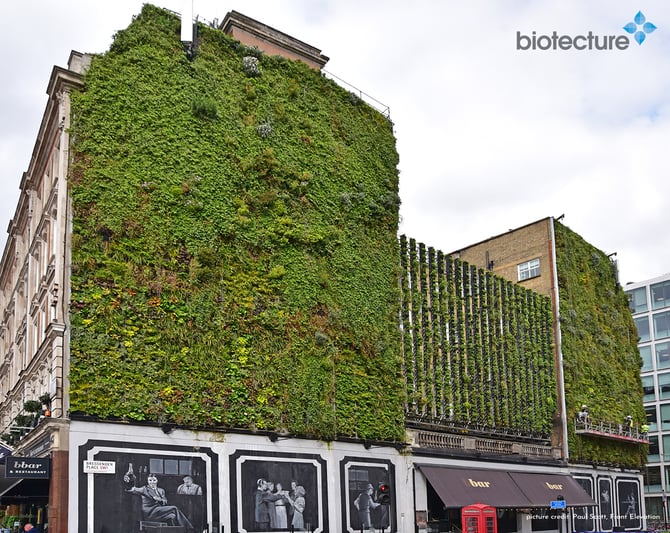 This wall made history as one of the largest living vertical walls in London. The Biotecture horticultural team were recently on site at this iconic hotel, to carry out essential spring maintenance on their 350 square meter living wall, in preparation for the hotel's reopening after months of lockdown.
Chichester-based company, Biotecture, has designed, grown and installed Europe's largest living wall, at the McArthurGlen Designer Outlet in Ashford – making it one of the world's greenest shopping centers. (source)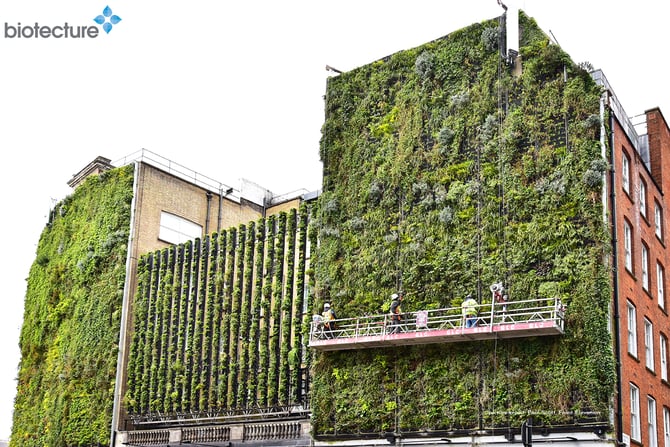 ---
Kö-Bogen II office block in Düsseldorf, Germany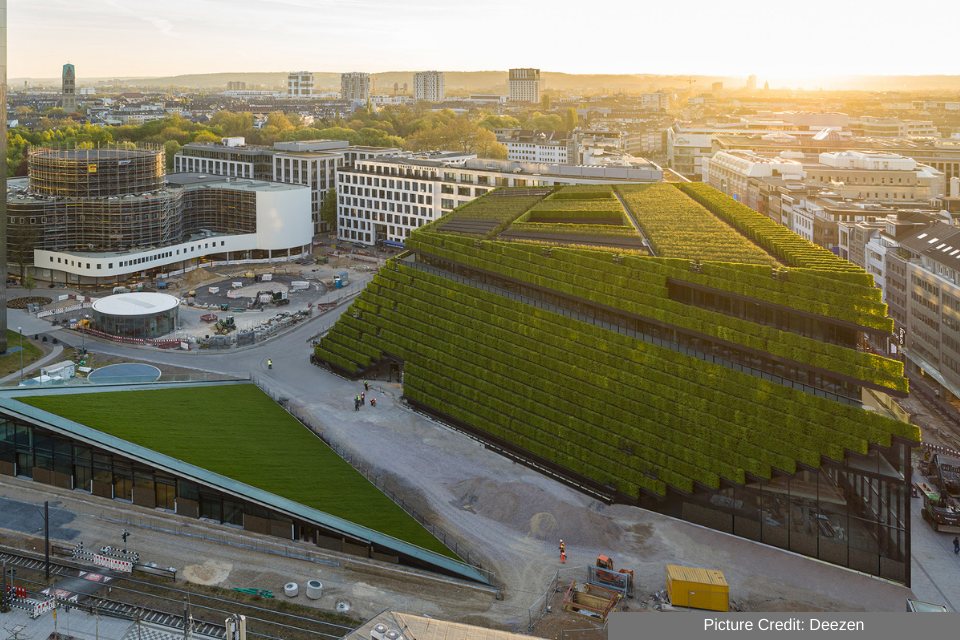 This green wall, created by Ingenhoven Architects, covers 5 miles of an entire office building and is truly stunning. Kö-Bogen II was created with over hornbeam hedges, which are native to the area and can survive through each season. Ingenhoven Architects created this wall in hopes to pave the way for future building, and create a city that is more climate-friendly and sustainable.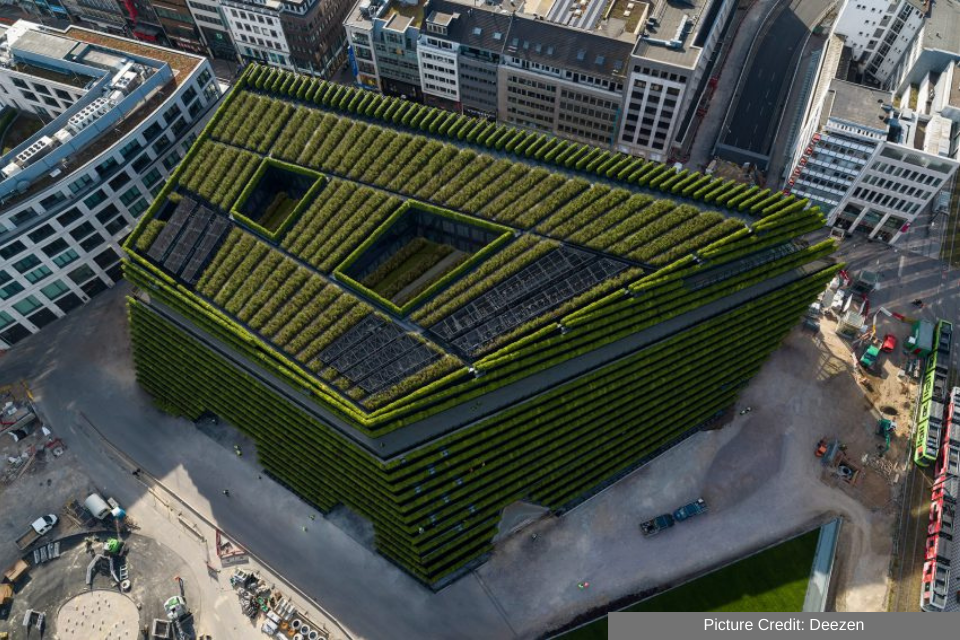 ---
For more information on GrowUp Greenwalls: