Here's a look at where GrowUp came from and where our greenwalls are headed in the future.
GrowUp's turning a year old this month, so we thought this would be a great opportunity to share our story. Although our green wall systems only entered the US market in 2017, our system's been around for a lot longer than that, nearly a decade in fact!
This is because GrowUp is the master distributor of the Vicinity modular green wall system in North America.
---
VICINITY'S MODULAR VERTICAL GARDENS
The Vicinity green wall system is a cost-effective, professional-quality vertical garden, perfectly suited for plantscapers, urban farmers and home growers - thanks to being one of the most versatile and scalable systems on the global market.
Although being relatively new to North America, Vicinity's modular vertical gardens are well established throughout Africa and Australia.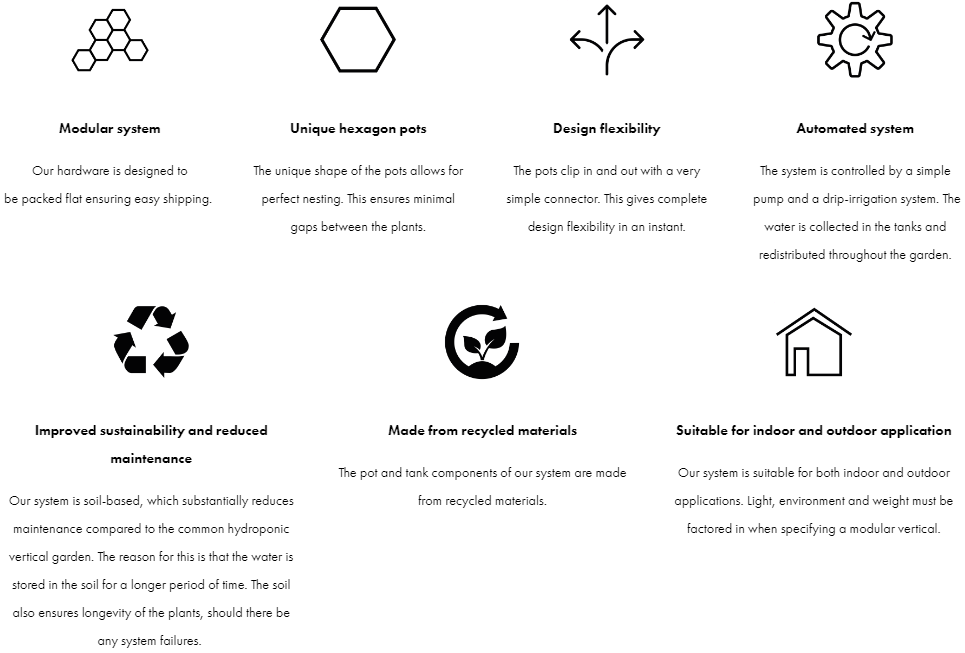 Image source: Vicinity | Modular Vertical Garden
We first became acquainted with Vicinity in South Africa, while assisting Vicinity's owner and managing director, Ricky Frankental, with his marketing. What intrigued us about Ricky's product was that it made green walls accessible to the general public.
Green walls are the perfect way to make a statement. They're not only aesthetically beautiful, they're also functional - bringing nature (and all the benefits associated with plants) into a space. However, people have traditionally shied away from green wall ownership due to the costs, time, maintenance and risks involved. That's what made Vicinity's system unique.
---
ENTERING THE US MARKET
Having witnessed the success of Vicinity's system in both South Africa and Australia, we felt that it was ready to be introduced to the highly competitive US market. The system seemed like the perfect fit for the US, as it solved a lot of common problems, which traditionally put people off the idea of installing vertical gardens.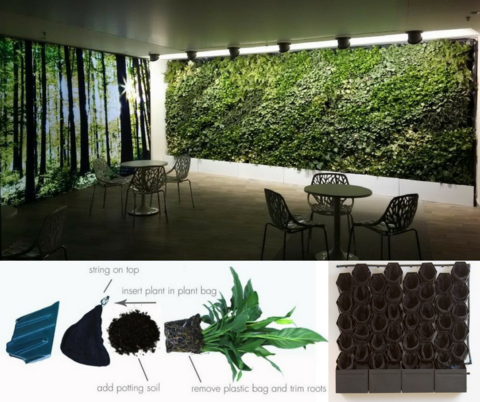 The main benefits of GrowUp's system for the US market include:
-The system is cost-effective.
-Our simple, modular design is easy to ship and install.
-It addresses the needs of multiple markets and can easily be upscaled.
-It's user-friendly.
-The system is extremely durable and low-maintenance.
-It's energy and water efficient.
-GrowUp's green wall system is cleverly designed to produce instant results.
-Being new to the market, the system offers the opportunity for resellers to gain exclusive distribution rights in their region - creating new business opportunities.
To begin with, we focused on establishing our online shop, with a small, dedicated team in San Diego. Our initial goal was to raise enough capital to ensure that we could set the business up properly for future growth.
Over the past year, we've made great progress toward breaking into the corporate market and are now ready to take the next steps towards establishing sub-agents across the country. This is a great opportunity for anyone looking to get involved as a GrowUp reseller, as they will have exclusive regional distribution rights.
We are also about to enter the retail environment, launching the GrowUp system in local garden centres and nurseries. This will make the system even more accessible to the public, allowing them to see the physical product in real life.
---
Want to become a GrowUp sub-agent or reseller in your region? Contact us today.