Aesthetics
4 Home Projects For This Summer
Summer is the time for home improvements, both in the interior and on the exterior of your home. Check out how you these 4 home projects for this summer.
---
4 Home projects that will liven up your space.
As spring is the season for deep cleaning after a long winter, summer is the time for home improvements, both to the interior and the exterior of your home. The warmer, more reliable summer weather makes both indoor and outdoor projects easier for both you and hired contractors.
But where do you start, and which projects make the most impact? See four exciting home projects for this summer that will give your house the boost that you desire.
---

Photo by VICINITY
---
Add a Greenwall
A fun and environmentally conscious way to liven up the exterior or interior of your home this summer is to install a greenwall. What is a greenwall? A greenwall is a structure that can be freestanding or attached to a wall surface that incorporates vegetation, growing medium, irrigation, and drainage into a single, self-sustaining system.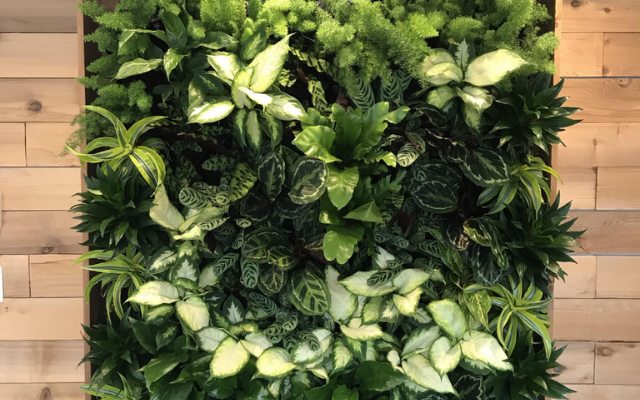 Also known as living walls or vertical gardens, greenwalls use a variety of plant life to create the vegetation cover. They promote insulation and shade for the wall they cover. See FAQs.

The beneficial reasons to have one installed residentially are many. They are versatile and can fit curved walls and columns; they are both edible and decorative, where you can grow your herbs and veggies off of them; and they're fully automated so are low maintenance, especially since they're soil-based. Need expert advice?
---
Renovate your Bedroom
Through renovating, you can reinvent or update any room in your house, and what's more important than your bedroom? Summer is the best time to reorganize your bedroom closet, no matter how big or small. Time to put heavy winter clothes in storage, where summer clothes that have been in storage may need to air out and even by dry-cleaned or washed before being hung in your closet. While working on your closet, go ahead and organize and purge the rest of your bedroom as well.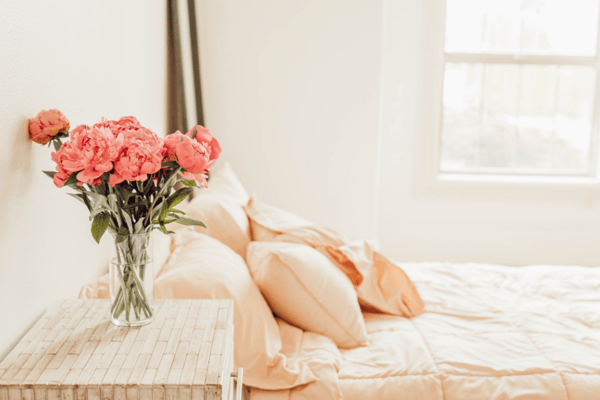 Photo by Liana Mikah on Unsplash
Summer is the best opportunity to paint. Painting your bedroom a nice, calming hue can transform your bedroom into the sleep haven you need it to be. While you are at it, splurge on an art piece you love to hang on the bedroom wall. Consider window dressings, perhaps even blackout curtains, if you have a hard time going to sleep. If you experience sleep deprivation, there are many ways you can make your bedroom the ideal environment for sleep.
---
Upgrade Your Deck
Summer is the best time to invest in outdoor projects like building or upgrading that deck you have always dreamed of. A decks will add value to your home and also serve as an excellent entertainment area in the summer months.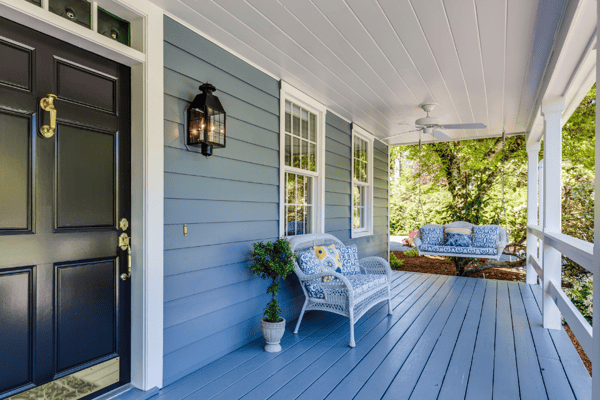 Photo by Francesca Tosolini on Unsplash
If you already have a deck and have a great view, consider enclosing part or all of your deck, so it can be used in both extreme summer and winter months. Through enclosing your deck, you can share it with family and friends year-round. In addition to enclosing your deck, you can also add on to it, or you can take this time to re-stain it and smarten it up for summer!
---
Remodel your bathroom
You may want to use this summer to upgrade or completely remodel your bathroom. Remember that an updated bathroom is a major selling point on the resale value of your home. Upgrading the faucets, shower heads, sink, and vanity are instant, significant changes you can make. Polishing and cleaning the sink and tub thoroughly makes a big difference too. Tiling projects are best done in the summer, along with the installation of new counter-tops. See the latest summer bathroom upgrade trends.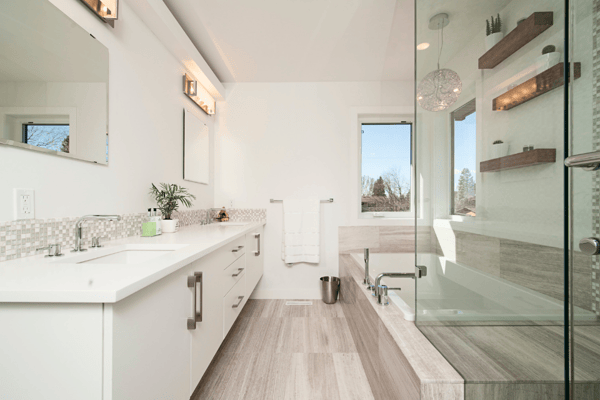 Photo by Jose Soriano on Unsplash
Remember that summer is the time when you have the best weather and time on your hands to take on home improvement projects, so take advantage of the season! Add value to your home that you and your family can enjoy immediately with these summer home improvement projects.
Click on the button below and we'll get in touch and help you liven up your home with a beautiful green wall this summer.
Posted by Laurie Larson
Laurie is a freelance writer based off the east coast. She enjoys writing on home, health, and lifestyle topics. When she isn't busy writing, she spends her time outdoors with a great book in hand.
Facebook
LinkedIn
Twitter