---
Plants are known to have many benefits in the workspace; encouraging concentration, productivity and collaboration, to name a few. As the roles of office spaces change, moving toward collaborative creative areas where teams can work together, biophilia is playing a part in creating welcoming environments that incentivize employees to come to the office.

The endless benefits of biophilia call for the implementation of greenery in office spaces. The nature of offices is changing as people return to work after working from home. Going to the office is now an option for many people and employers are having to create inviting spaces to incentivize their employees to work from the office.
Plants promote collaboration and engagement. People work more efficiently and more successfully when in a comfortable space, surrounded by plants. Improve the mental well-being of employees by bringing plants into the work environment.
Along with these benefits, plants offer a solution to a big problem faced in large, open spaces, such as offices - noise. Plants act as effective noise dampeners, allowing for a more approachable and communicative space. The reduction of ambient noise and echoes further promotes collaboration and teamwork.
GrowUp Greenwalls has come up with the perfect methods for bringing plants into the workplace. Our Pre-Built Living Walls are delivered fully assembled and ready to be hung on the wall. Pre-Built greenwalls do not require connections to electricity or water, making them versatile and easy to hang anywhere.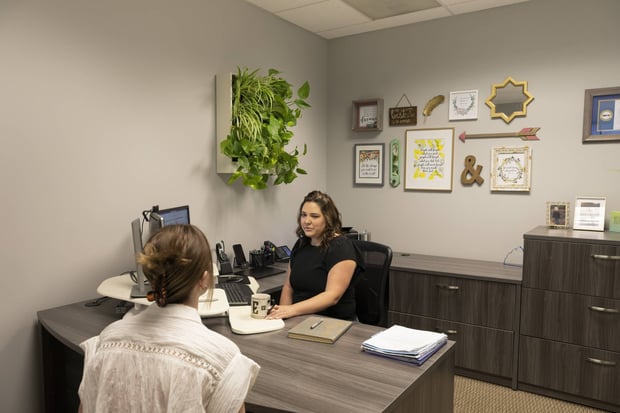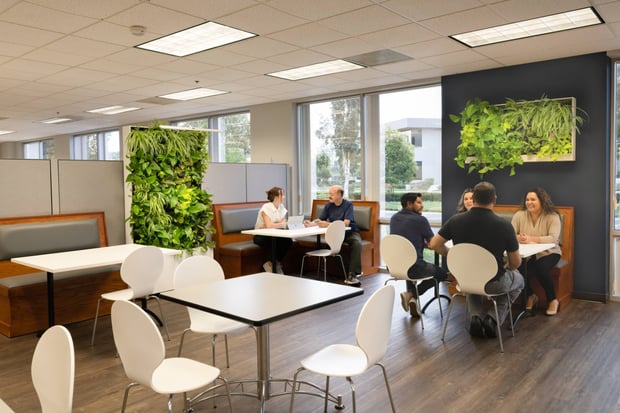 Mobile Dividers are another impactful way to bring biophilia into the office. They are easy to assemble and can be used in a variety of ways; separating spaces to create social distancing, partitioning working spaces, as well as creating stunning focal point against a wall.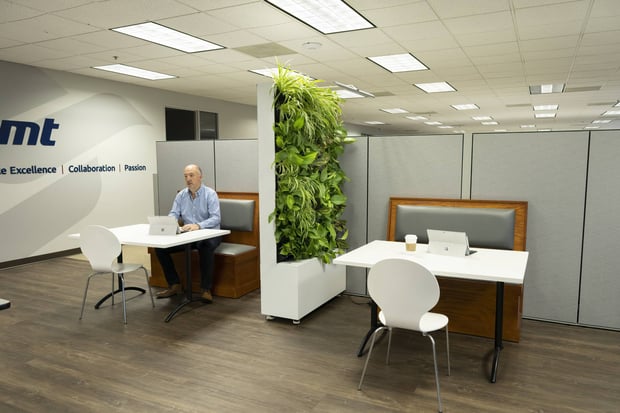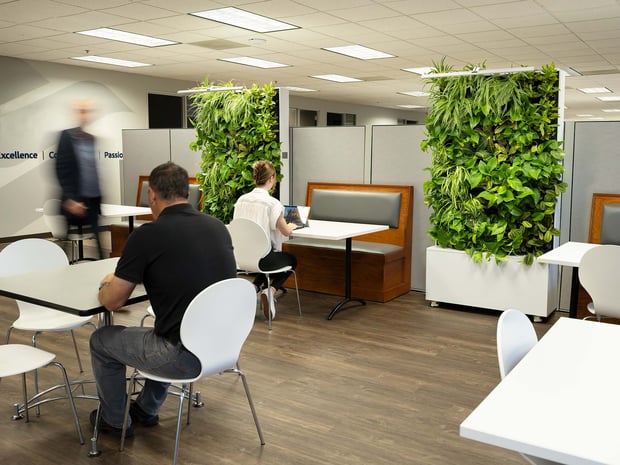 It is clear that there are a multitude of ways people benefit from having plants indoors. From decreasing stress to reducing ambient noise, plants have so many perks (other than just looking amazing)!
---
Find out how to make your office a greener, happier and more productive environment. Book a no obligation consultation with a greenwall pro today.