Green Life
Seasonal Adjustments For Your Outdoor Greenwall
Weather conditions can be impactful on your outdoor greenwall. Check out these tips on seasonal adjustments for your greenwall.
---
Overview
Depending on where you live, certain weather conditions can be impactful on your outdoor greenwall. We've put together some tips on seasonal adjustments for your greenwall and combating the winter season, whether you live in a harsh winter climate or a more moderate climate. Check it out!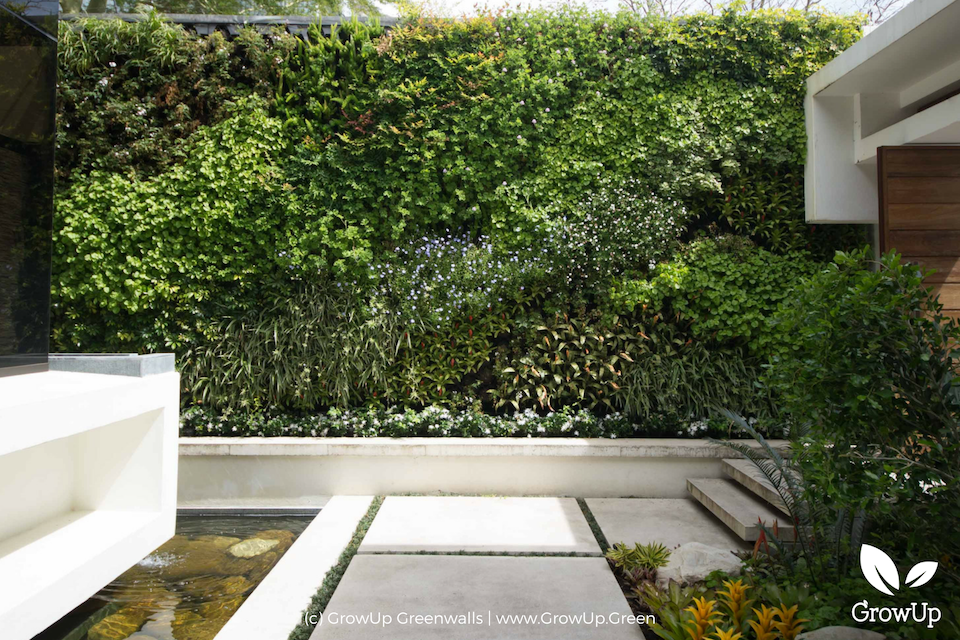 A greenwall in an outdoor space
---
Tip #1: Buying plants that are native to the area
Native plants will be more adapted to your area's climates. If you live in a region where winters do get cold, you probably don't want tropical plants in your outdoor greenwall. By keeping your vertical greenwall plants native, the chances of them surviving through the season are much higher than plants that are not suitable for the climate.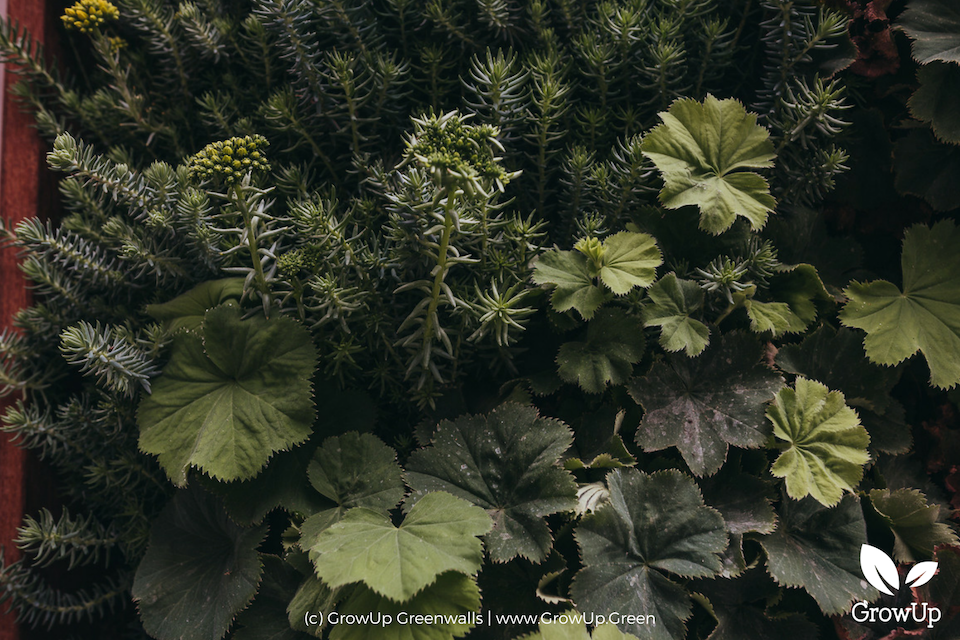 An up-close of a living greenwall
For Moderate Climates:
If you live in a more moderate climate, like Southern California, extreme winters are not something you experience. However, the temperature does vary, so it is important to monitor your greenwall for best results. Plants that are native to the area and accustomed to the weather will always do best in your greenwall. Check out our Outdoor Plant Guide that contains a list of outdoor plants that have been used in Southern California and similar climates. **Use it as a guide and consult a local professional.
---
Tip #2: Covering your greenwall when the weather gets too cold
Burlap, bubble wrap, and plastic have all been recommended for covering greenwalls during the winter months. By doing this, just enough heat is created to keep the plants insulated. This works especially well for greenwalls that are mounted against a house or building. The building will provide some heat on the back of the greenwall, creating a form of insulation.
---
Tip #3: Swapping out plants
Certain plants are more adaptable to weather conditions and can be swapped out to replace the warmer climate plants during the winter months! With our felt bags and honeycomb pot system, it is easy to switch out the warmer climate plants while keeping the others still situated in the greenwall. Our How It Works Document explains how the system works in greater detail.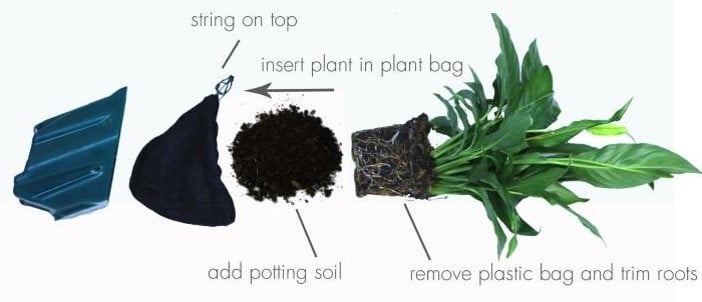 The layout of how our potting system works
Check out our greenwall resources and download our professional eBooks to get information on our systems, greenwall, plants & more:
---
Tip #4: Making sure your plants are hydrated before the harsh weather hits
It is important that your soil is well hydrated early on in the season so that when the winter weather hits, your soil isn't freezing over without any water to insulate the soil. Monitor your plants to ensure this. Take a look at our blog, Greenwall maintenance mistakes: overwatering vs. underwatering, to read about getting the perfect balance for your greenwall.
---
Tip #5: Monitor Your Outdoor Greenwall
Monitoring your outdoor greenwall continually is important. The water cycle can be adjusted for changes in the temperature, winds, daylight hours and direct sunlight. This can aid in the greenwalls adjustment to fluctuating climates.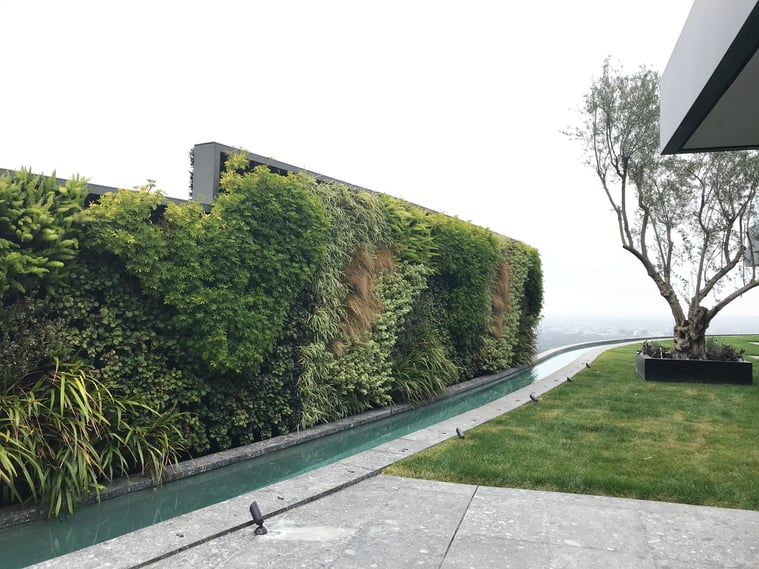 A healthy living greenwall
---
For more information on GrowUp Greenwalls:
Posted by Damon Vinje
Facebook
LinkedIn
Twitter