Exceeding client expectations
Our client in Orange County, California, wanted a succulent wall for the outside of their new office building. We listened to what they wanted and delivered a project that exceeded their expectations in terms of aesthetics, budget and time to deliver.
Two weeks after installation - client contractor to complete the trim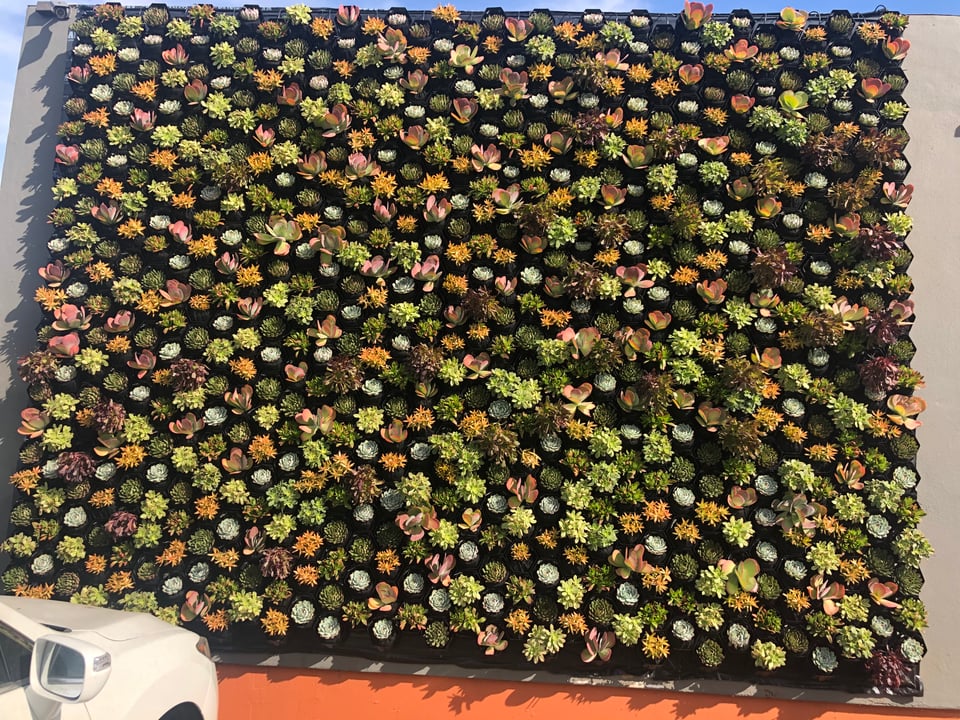 How we got started
On October 2, 2019 we received a call from a client wanting a succulent living wall. They are based in Orange County, California and wanted a low maintenance succulent wall to beautify the front of their new office building.
The image below is the inspiration image they sent us for a succulent wall on their building.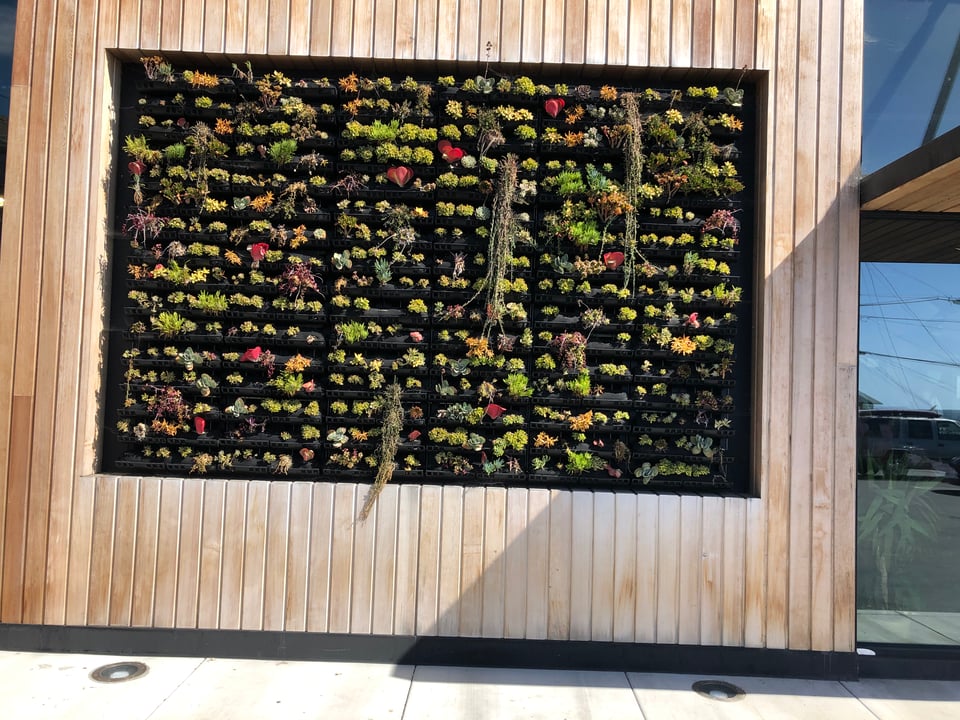 ---
Check out our succulent greenwall page for more details on how to get your own beautiful succulent living wall.
---
Our process
The client sent us some photos and dimensions of the planned space and we quickly got to work on developing a plan and a proposal. Working off our succulent plant guide the client chose the plants they needed.
By October 11, 2019 they had decided to move forward with the project. They placed the order and decided to install on November 4th.
Since they have their own contracting team they decided to do the installation themselves. This is a great solution for landscapers and contractors that want to deliver a great solution but don't want to pay for installation services.
We delivered the plants to site already transplanted into the pots and bags, saving the client any time and mess involved in doing the transplanting. After a short call to train the installation team they were ready to get it done.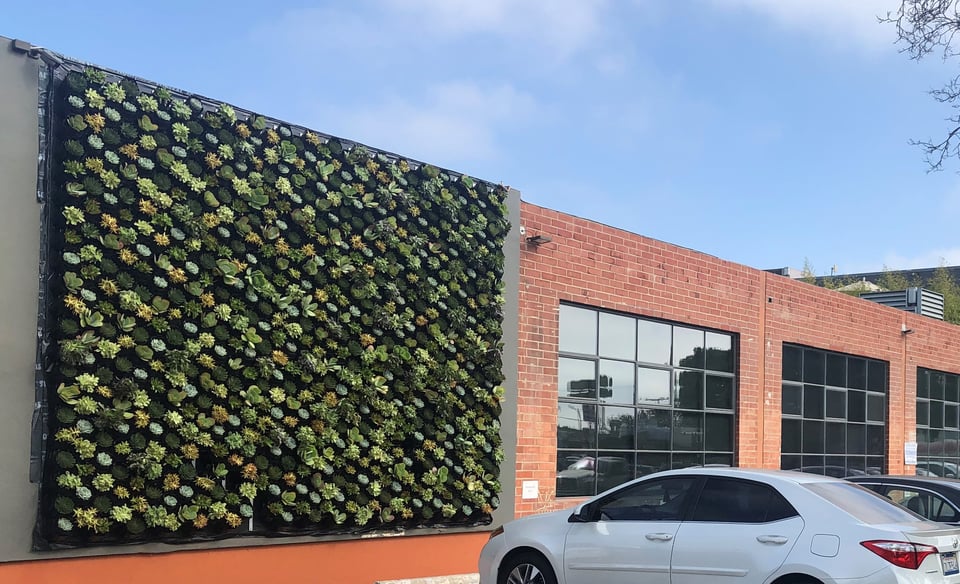 By the end of day 2 the wall was very close to completion
A happy client means a happy business
The client was so impressed with the way the final result exceeded the expectations of the original project brief that we have started discussions to replicate this project across their other properties.
After a couple of weeks the color of plants has transformed completely, a real indication of how happy the succulents are, and the fully automated irrigation system will keep them happy for years to come.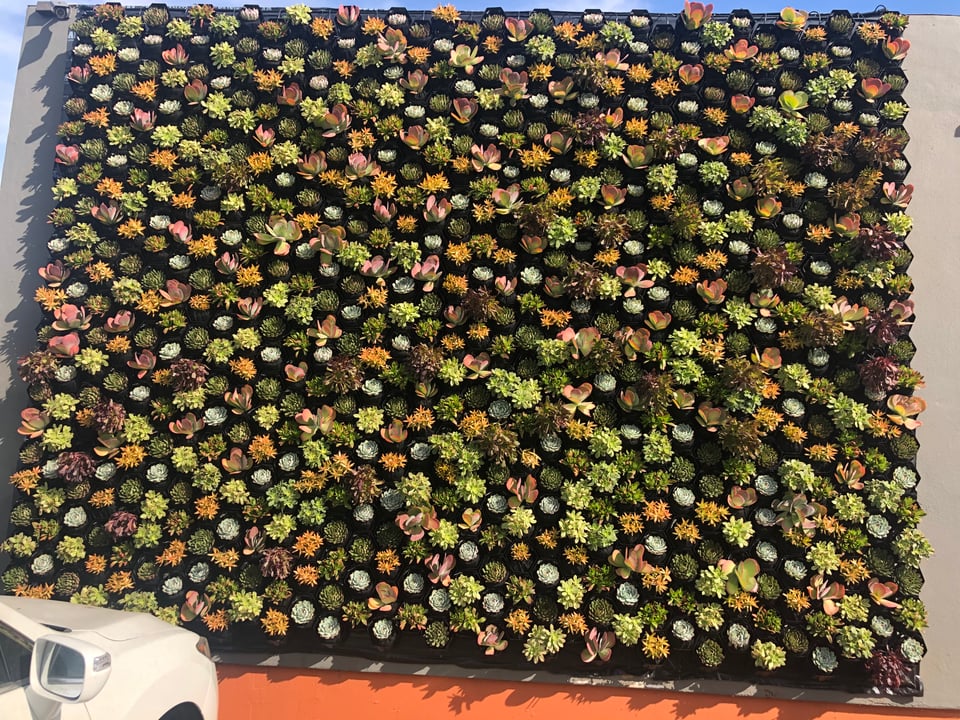 If you would like to do something similar for your business or for your clients, you can meet with one of our living greenwall experts to get started.